exxy! Breaks Down His Debut Mixtape PARADOXX And Hints At Future Collaborations
7254
exxy! 's debut mixtape, PARADOXXX, marks a significant milestone in his career and serves as the foundation for his evolving sound and style, providing him with a substantial starting point for future development. In our interview, he reveals that this release is the result of nearly a year of relentless experimentation and perseverance, with the tracklist undergoing numerous changes before arriving at a sound that he is genuinely proud of.
The rapper admits that his favorite track from the EP is "MAK3 IT WORKK" which holds special significance due to its meaningful lyrics about pursuing a music career and not settling for a traditional 9-to-5 job. The song's energetic vibe made the recording process enjoyable, and it reflects his determination to go after his dreams.
In terms of influences, he looks up to a variety of artists in the rap scene, such as Pi'erre Bourne, Lancey Foux, Lil Tecca, and more. exxy! also teases collaborations are in the works and is eager to provide fans with more music, singles, projects, and everything in between. His commitment to versatility and development remains a driving force that will take him all the way to the top.
Let's discuss PARADOXX, your latest EP. How does this release hold significance for you both professionally and personally? How will it impact your evolving sound?
PARADOXXX is a huge milestone for me. Professionally speaking, it's my debut mixtape and it sets the foundation for my sound and style going forward. I have a lot to build off of and develop now. Personally speaking, it's the final result of almost a year of constant experimenting and perseverance. The tape's tracklist changed so many times since I started putting it together, and I could've easily just settled for something mediocre and simple. However, I eventually emerged with a sound I'm genuinely proud of and excited to evolve with as I put out more new music.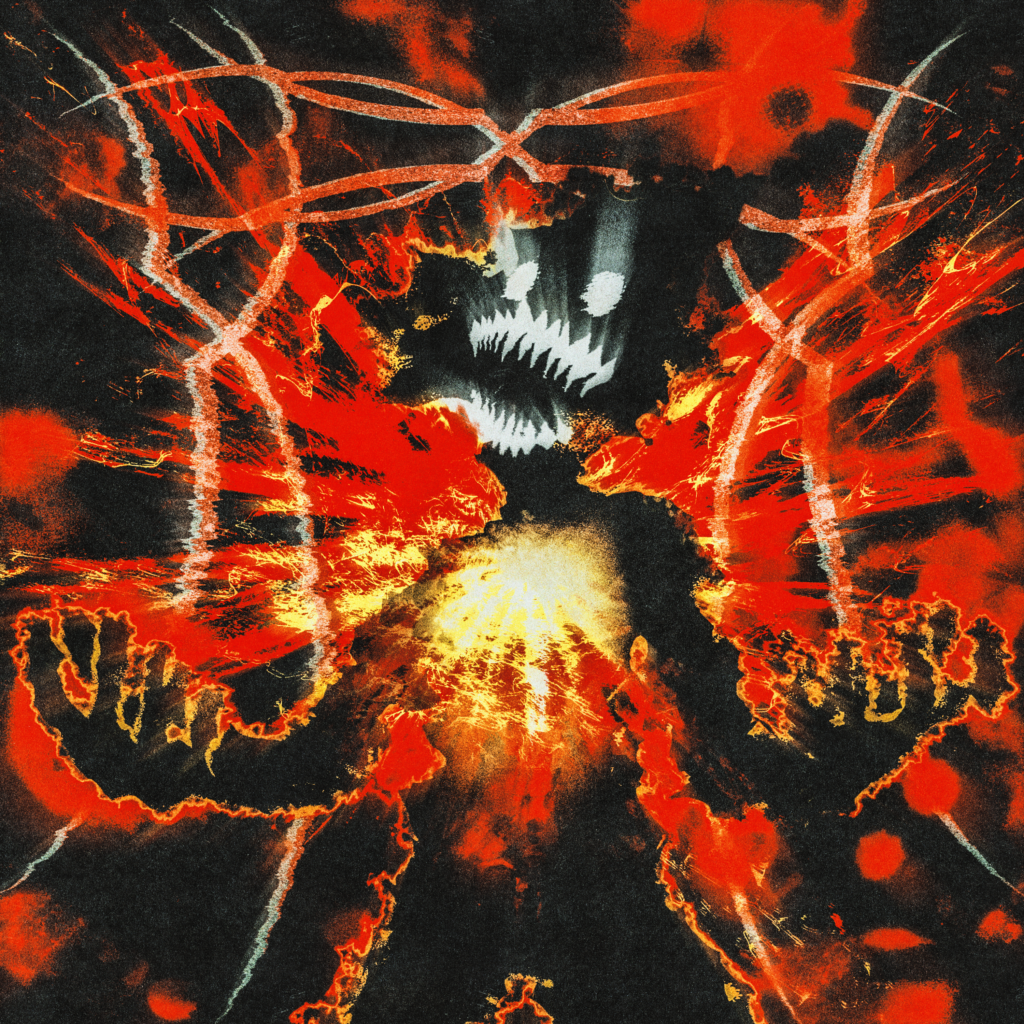 Could you share your favorite track from the album and the reason behind your choice? Were there any songs that didn't make it to the EP that might be released as singles later? Or was the album structured with a cohesive narrative in mind?
My favorite track off PARADOXXX has to be "MAK3 IT WORKK" just because of how meaningful its lyrics are to me. The whole chorus is about me trying to make a music career work and how I don't want to be stuck in a 9 to 5 for the rest of my life. I can't predict the future, but I know I can work towards the dreams I have for my music and my life as a whole; that's why "MAK3 IT WORKK" is so important to me. 
The song itself also has great energy in general and was really fun to record. For the other songs that didn't make the tape, I don't think I'd release any as singles later on. In my mind, they were more like building blocks that got PARADOXXX to what it is today. I only want to release tracks that add something meaningful to my discography, I'll never settle for anything less.
You've expressed admiration for artists like Playboi Carti, Migos, 21 Savage, and Travis Scott. Are there other contemporary figures influencing you? Any aspirations to collaborate with them?
I look up to so many people in the rap scene right now. I'd love to collaborate with people like Pi'erre Bourne, Lancey Foux, Lil Tecca, and so many more. Other people coming up in the underground too like Hardrock, Dom Corleo, and Tana. It would be crazy to work with them. All of these artists bring their own style and touch to the genre, which is definitely something I've always tried to do in my own music. Any of those collabs would shake the whole scene.
How did you uncover and nurture your talent for freestyling, which plays a significant role in your creative process?
My process for getting into freestyling was all about letting go. Whenever I freestyle a rhythm or melody, I have to lock into the instrumental and just go off of what I'm feeling from it. I can't get distracted. My creative process fundamentally is just building on that energy and following certain feelings or emotions until I have a complete song.
Your fashion sense is a reflection of your artistic identity. Are there plans for your own clothing line or potential collaborations with existing brands?
I started my clothing line called Ecstasy Express a few years ago, but it's been set to the side since I started taking my music career more seriously. Before I moved my creative focus to music, Ecstasy Express was more of a passion project and a chance for me to have fun designing and handcrafting pieces. Now that I'm gaining a following with my music and have people asking me to release merch, I'm actually planning on bringing back my clothing line and releasing merch collections through it.
I've had a vision for fashion design since I first started Ecstasy Express, and now I'm just excited to use that vision to give my fans high-quality pieces that I'll be crafting myself. I'm finally bridging my fashion background with my music.
What's in the pipeline for your music? Are new singles or projects in the works? What can your fans anticipate from your upcoming releases?
I'm still evolving and playing with my sound. Every new song I've recorded has been different in some way and I'm embracing that development right now. PARADOXXX is just the beginning. I have some great collaborations in the works and I'm excited to give my fans even more music to rock with. Singles, projects, I'm working on everything.
Are there specific genres or styles you're eager to explore and delve into more deeply in the future?
I've been looking into a lot of house and club music recently. I'd love to make some songs that could be played in a rave or another high-energy venue like that. I'm always open to blending different genres with my music, though. Testing my versatility has been key to a lot of my development so far.
Listen to the full album below: