J'Moris On "NBA" Vibes, Lyricism, And The Evolution Of Hip-Hop
5871
J'Moris discusses various aspects of his music and the influences that have shaped his creative journey. Drawing inspiration from the electric atmosphere of NBA games, he talks about how the energy and bass have significantly influenced his latest track, "NBA." 
Despite his passion for unexpected wordplays and metaphors, J'Moris chooses to keep the details of his favorite line from an upcoming project under wraps, preferring listeners to experience it firsthand.
He also shares his insights on the evolution of hip-hop, predicting a resurgence of old-school vibes where lyrical prowess takes center stage, and expressing his desire to be a part of this transformative wave.
Read the full interview below.
In your latest banger, how did the NBA's vibes and experiences fuel your creative flow?
It was just electric, the great energy and bass gave me all the direction I needed to convey everything I wanted to.
We all dig those slick wordplays and metaphors that hit you out of the left field. So, what's the illest, most unexpected one you've ever dropped in your lyrics, and what's the story behind its creation?
That's a hard question, I think it might be a fun goofy line on the upcoming project that might be one of my new favorites. I put the whole story in the song, so I won't divulge into the story. I'll let you hear it and decide which one you think it is.
Hip-hop's been on a wild journey of evolution. Where do you envision the game heading next, and how do you plan to leave your mark on the future of the genre?
I think hip-hop and fashion share a similar evolution, the new becomes old and the old becomes new again. I think a huge flavor of old school hip-hop will return where bars matter. Hopefully I can be a part of that current and let lyrics take the driver's seat again.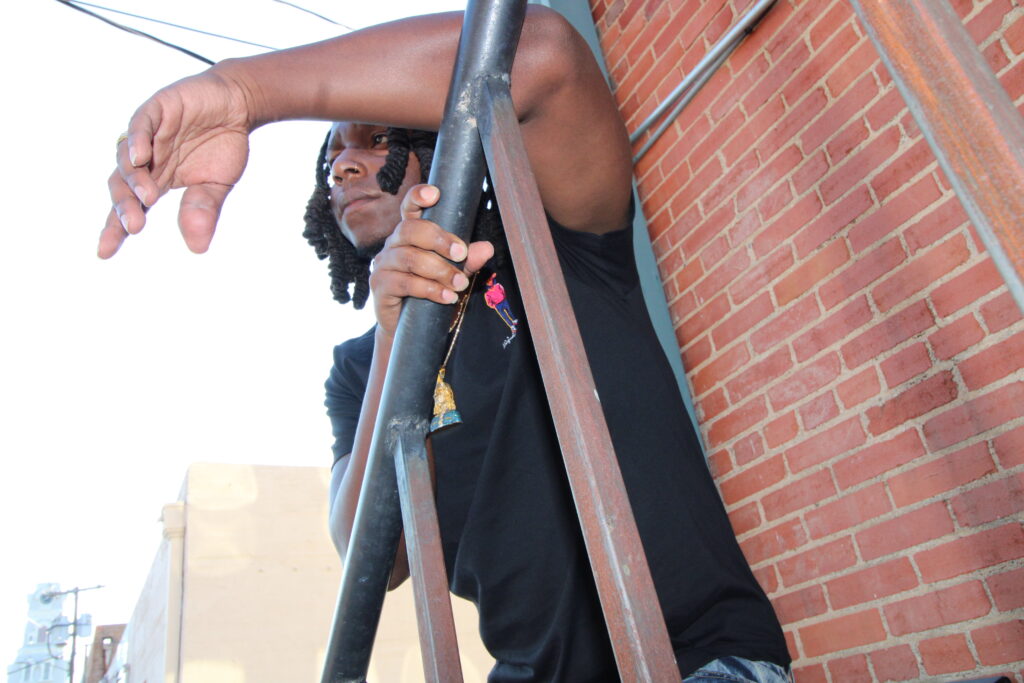 Texas hip-hop has a flavor of its own. What makes it distinct, and how's that Lone Star swag played a role in shaping your own music and flow?
Texas hip-hop flows through me, it's what I was raised on and consumed daily. It had a huge impact on me, I mean it helped mold me and my style into something I think is unique and memorable. In essence I am Texas hip-hop. Everything is bigger in Texas.
We all have that one track or artist that ignited our hip-hop passion. What's the joint that made you catch feelings for the game, and how did it push you to chase the dream?
I can't say one track specifically, but I know Chamillionaire, Devin The Dude, and André 3000's style, cadence, and subject matter had me hooked. It drew me in and showed me how to explore the unknown territory in my memories to create a sound.
Can you share the story behind your stage name or alias? How did you come up with it?
Crazy enough my stage name is an abbreviation of my middle name. Simplistic beauty of a Southerner. Nonetheless, Moris is better.
Social media and streaming platforms have flipped the script on the rap game. How do you ride the waves of challenges and opportunities in today's music scene?
Social media and streams are a whole different monster. Trying to conquer it is a task of it's own. It's a heavy load, but I'm built for it, it's all trial and error. In a social world, where they love when you're up and hate when you're down, I guess the goal is to reach the top and stay there as long as possible. Sounds simple, but not in the slightest.. time will tell.
Listen to "NBA" on Spotify: