Morray Shares "Trenches" from 4/28 Debut Project Street Sermons
61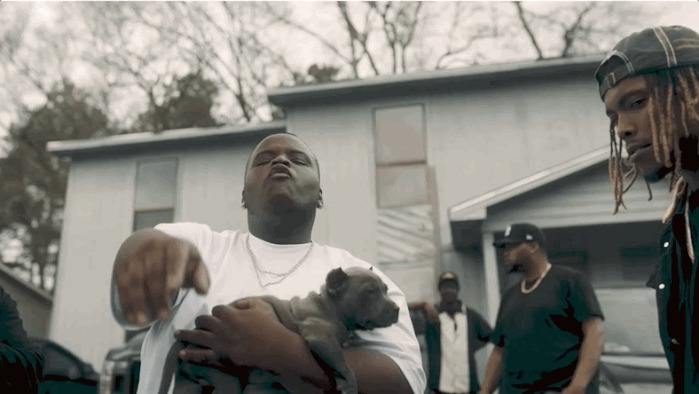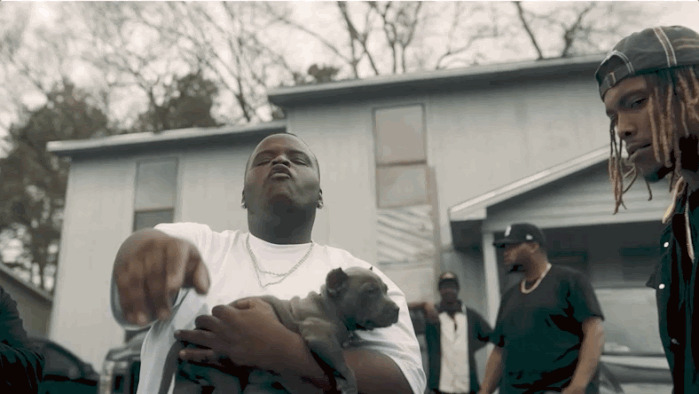 Set in Morray's home neighborhood of Fayetteville, NC, the "Trenches" video shines a spotlight on neighborhood denizens young and old, providing a face for the struggle that the rapper describes in his lyrics. The rapper indulges his inner preacher, delivering his verses from the steps of a local church and visits a cemetery to commemorate his fallen friends. Though the circumstances are tough, Morray and his neighbors are able to find joy in community and music. "Trenches" is the latest video from Street Sermons, out April 28th via Pick Six Records/Interscope.
Announced last week during an interview with The Breakfast Club, Street Sermons taps into the spiritual uplift and church-trained singing that makes Morray's brand of hip-hop so unique, taking unflinching looks at Morray's youthful struggles and indiscretions and examining his motivations to succeed. The upcoming Street Sermons gives a home to "Quicksand," the rapper's debut single which currently sits at #85 on the Billboard Hot 100, as well as standout singles like the gospel-inflected "Kingdom," the hard-nosed betrayal ballad "Switched Up," and the aspirational "Big Decisions." Street Sermons releases on April 28th via Pick Six Records/Interscope.
Since last October, Morray has established himself as one of the rap game's most exciting new artists, earning "one to watch" designations from Complex, Billboard, SPIN, Pigeons & Planes, and many more. Signed to Pick Six Records in partnership with Interscope, he made an instant impact with "Quicksand," drawing praise from across the industry and the internet. "Quicksand" has over 100 million streams (including YouTube views), and is in current rotation on BET. It is currently charting at #9 on YouTube's US Music Video chart, at #15 on Shazam's U.S chart , and at #10 on urban radio. Morray's hit song can be found on the Rap Caviar, Most Necessary, and The Realest Down South playlists on Spotify and the #OnRepeat, Rap Life and The Plug playlists on Apple Music. Thanks to "Quicksand" and its follow-up releases, Morray earned powerful co-signs from all over the rap game, including from fellow North Carolina rappers J. Cole and DaBaby.
With the upcoming Street Sermons, Morray culminates his meteoric rise and proves that he's ready to build an artistic legacy and a nest egg for his wife and kids. For an artist with Morray's talent, the sky is the limit.
Morray is featured on New Music Daily on Apple Music.
Watch "Trenches": https://www.youtube.com/watch?v=yF5u8LOLJ9M
Pre-save Street Sermons: http://morray.lnk.to/StreetSermons
Watch Morray's recent interview with The Breakfast Club: https://www.youtube.com/watch?v=jKywcE-373c